Regular price
Sale price
$10.99 CAD
Unit price
per
Sale
Sold out
Spinning Rod Glove - Extra Long
Ideal for longer-length spinning rods, the Spinning Rod Glove XL model was designed with convenience in mind.

Length: When developing the Standard Spinning Rod Glove, we set out to find the two perfect standard lengths and the best diameter for Spinning rods.

Diameter: The expandable diameter of 1" to 2 1/2" allows you to slide this Rod Glove easily over your spinning rods for the perfect fit.

This Rod Glove covers 75" of rod.
View full details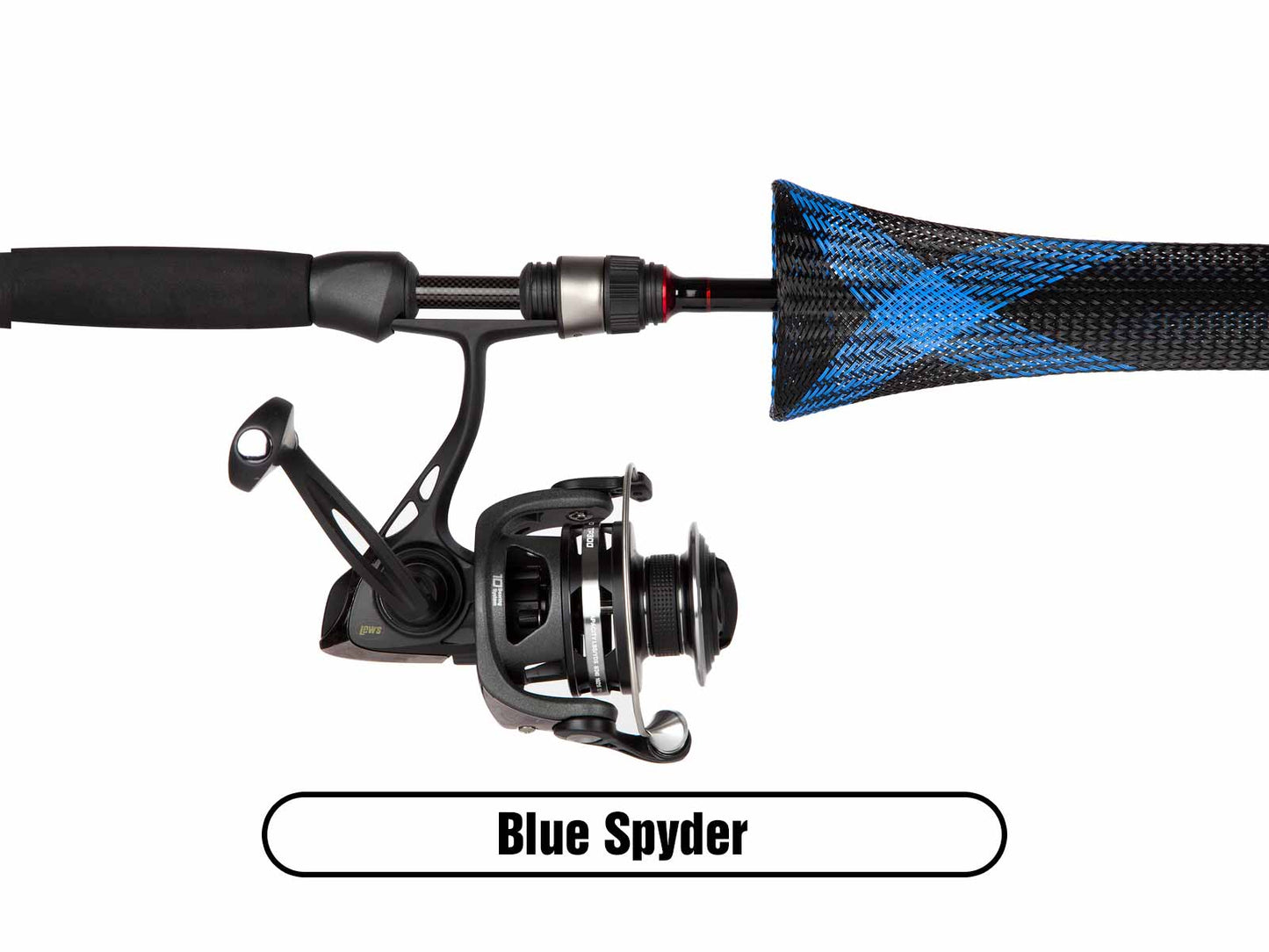 FANTASTIC ROD GLOVES !!
This product is probably the very best protection for your expensive fishing rods. It offers rod and rod guides protection for both on and off the water. With unprotected rods in a rod locker on the boat the unprotected rods can take quite a beating during the ride while towing your boat or when racing on the water to get to that "hot spot". This product ends all the potential damage. I can not express how great these ROD GLOVES really are for protecting your valuable equipment. I personally have over 20 of these for my various casting and spinning setups. Awesome Product It Is !!!!!
Awesome products
They are extremely light and have an tapered tip that easily goes into any rod locker tube or into a Carrying system such as the rod glove wraps w a strap.
Great product
I own a Rod and Reel Glove for all my setups, both baitcast and spinning. Always order my longs and shortys direct from Rod Glove, so I can color matched to the rod, so I know what is what combo on the rod rack in the garage or in my truck. Since I can only get the standard sizes and basic colors locally. I'm a kayak fisherwoman, and these things work great protecting my investment in Duckett and 13 rods and Abu and Lews reels from being scratched or bent being in the bed of my truck from the house to the lake and back. The Rod Gloves also easily roll up the the Reel Gloves for storage in a mesh bag once I'm to the lake and I store them in my kayak hatch or just toss I'm my truck seat to easily be grabbed at the end of the day